Biryani is a dish that's as diverse as our country. Every region in India has its variation of this dish. There are a lot of legendary stories related to the origin of this dish. The increasing popularity means the dish is readily available as well. You can order different types of Biryani online with Behrouz Biryani and also save with Behrouz Biryani coupons. So here are 10 types of Biryani you need to try.
1. Hyderabadi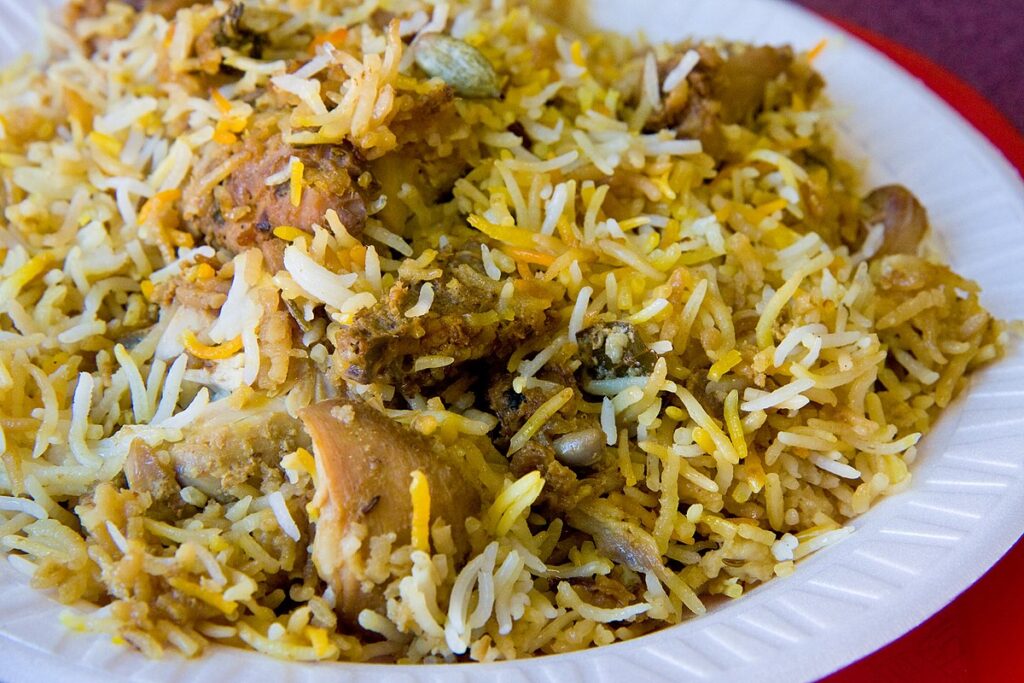 Hyderabadi Biryani is the first thing that comes to mind. It is the most popular rice dish in India that stands out because of its cooking style. The rice is flavored with saffron, onions, dry fruits, and cinnamon. The meat is partially cooked separately. Rice and meat are layered together and cooked for hours for mild flavors. This type of Biryani is spicy compared to other forms of this dish.
2. Fish Biryani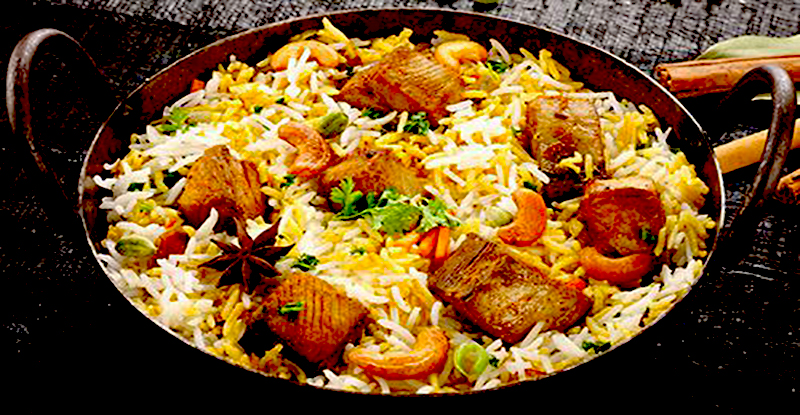 The traditional fish biryani is layered with marinated fish, onions, spices, cashews, and raisins. Half fry thick pieces of fish are steamed with layers of rice to spread the scent of fish throughout the dish. You can also lay think pieces of fish on top of the rice and then steam them together. The fish is cooked quickly, so the recipe is ready in just 40 to 45 minutes.
3. Malabar Biryani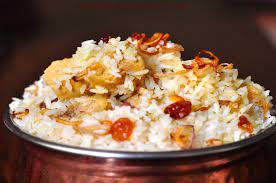 This variation of Biryani originated in Kerala. A small grain, thin rice is used in this dish which makes it unique. The prime components such as meat and spices are similar to other varieties. It is cooked on dum, and the pot is covered with hot charcoal.
Depending on preference, you can choose from mutton, chicken, fish, and prawn. Fried onions and sauteed dry fruits are used to garnish the dish. Malabar Biryani is a special non-veg dish.
4. Thalassery biryani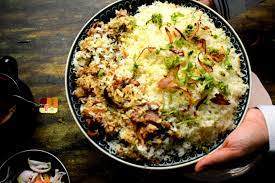 Thalassery biryani is unique because of its aroma that comes from a unique variety of rice known as Jeerakasala. This short-grain rice is also famous as kaima or biryani rice. The special spices of Kerala add to the amazing flavors of this dish. A lot of ghee is used to make it more flavorful.
Fish or pawns are used mostly in Thalassery biryani. The ingredients are cooked separately and mixed later. It is served with salad or pickles.
5. Kolkata Biryani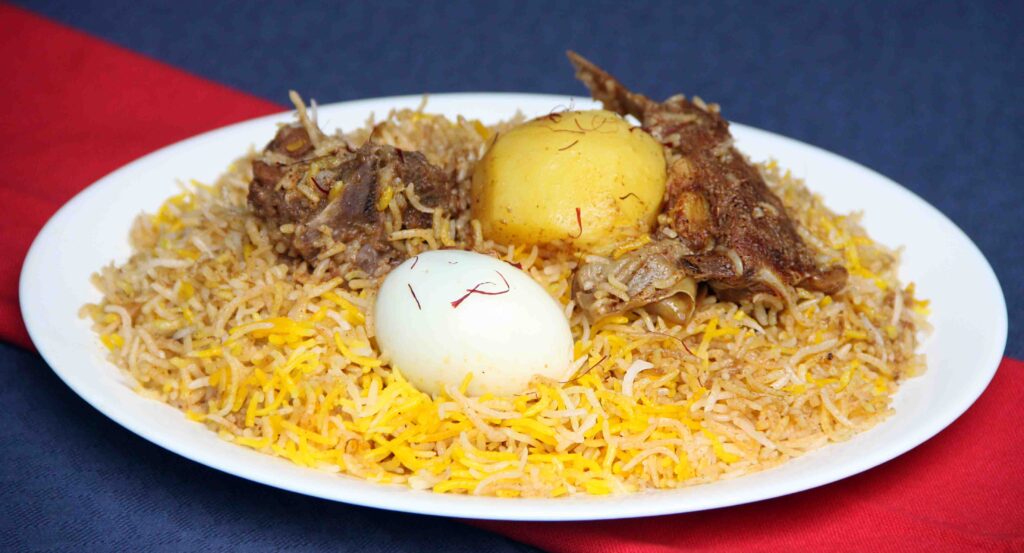 Kolkata Biryani is a lot lighter than one in Hyderabad, Lucknow, and Kerala. It is slightly sweet in taste. Rosewater and saffron are special ingredients of Kolkata biryani. You will also find potatoes in this dish. Basmati rice or long grain rice is used with, chicken, potatoes, onions, garlic paste, ginger paste, Lemon, Kashmiri chili powder, cinnamon stick, Cloves, rose essence, saffron strand, milk, and bay leaves.
6. Sindhi Biryani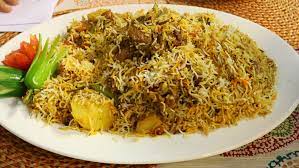 This recipe originated in the Sindh province. It can be made with chicken or mutton with generous use of chilies, dried fruits, onions, mint, yogurt, and roasted spices.
Sindhi Biryani is spicier than the other types. The roasted spices add to the aroma of this delicious dish.
7. Kashmiri Biryani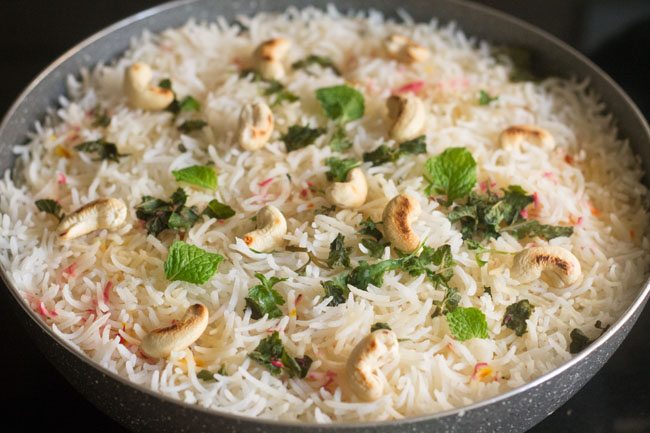 Kashmiri biryani is available in two different varieties, one made with a mix of vegetables, while the other contains a good amount of mutton. In both types, the use of traditional Kashmiri spices adds to the pleasant aroma of Biryani.
Nuts, fruits, and milk make it rich. It has a mild flavor. Asafoetida or Hing is used in this recipe instead of onions and garlic.
8. Murgh Khajur Biryani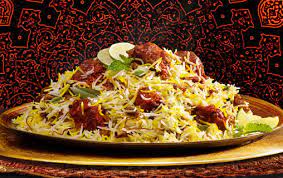 It is a fascinating combination of picked dates, tender chicken, and aromatic basmati rice. Murgh Khajur Biryani is an irresistible combination of sweet and spicy flavors. This dish is served with Gulab Jamun and Mint Raita. It is one of the specialties of Behrouz Biryani. Try Murgh Khajur Biryani for a truly royal experience.
9. Classic Paneer and Veg Biryani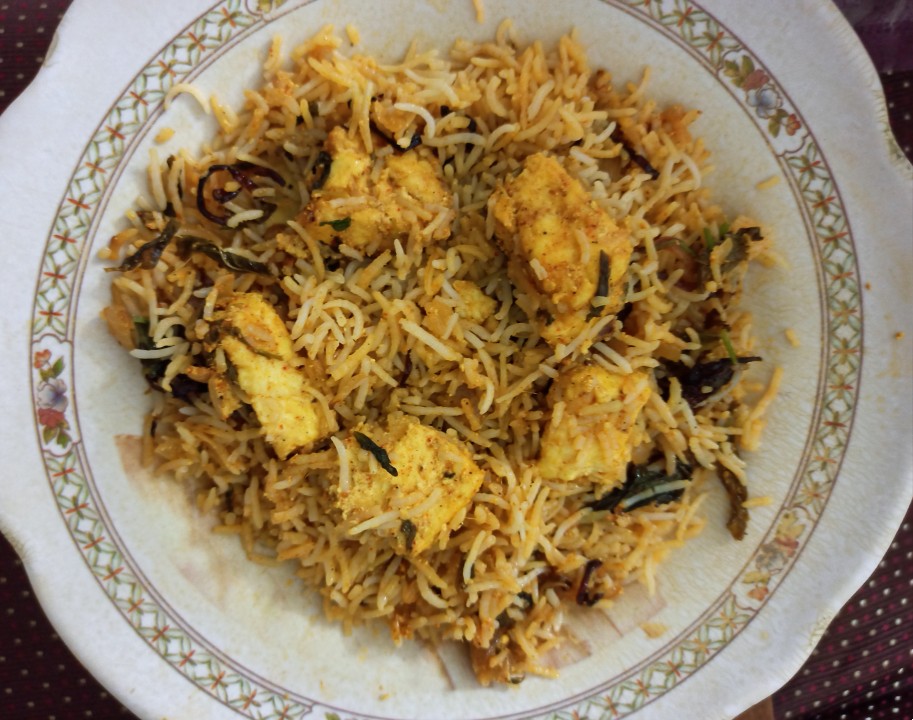 Biryani is a dish that provides ample options for both vegetarians and non-vegetarians. Here is one for all the Biryani lovers who love to feast on veggies. Paneer Subz is a culinary masterpiece with the goodness of diced fresh vegetables and spiced panner layered on aromatic rice. This classic Biryani is served with Gulab Jamun and Mint Raita.
10. Bhatkali Biryani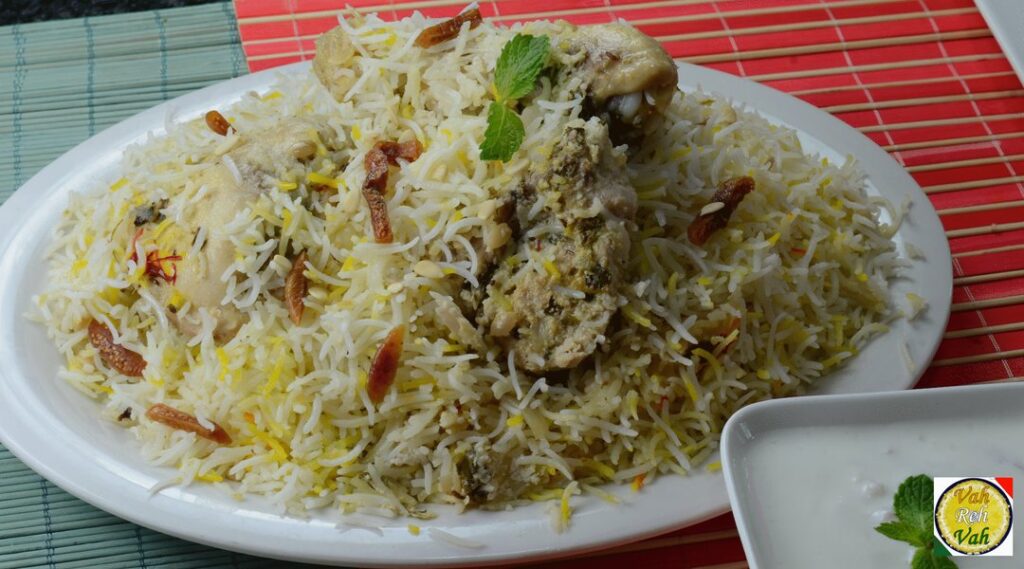 Originating from Karnataka, Bhatkali Biryani is an integral part of the Navayathi cuisine. It has evolved to become one of its kind of dish. The mutton is marinated in green chili and onion paste. Another important thing is that no oil or ghee is used in the preparation of this dish. Once the Biryani is ready, it is topped with onions, spices, chilies, curry leaves, and garlic.
So that's all about the best biryani types in India. All these types are popular, and you can treat your taste buds to these types easily. You can also order popular Biryani types online and save with Behrouz Biryani Discount Coupons.
How to Order Biryani Online at Discount Price
Ordering your favorite type of Biryani online is easy. Choose from different types online from Behrouz and order with the click of a button. You don't only get great variety but also discounts with Behrouz Biryani offers. Add your most favorite Biryani and proceed to check out; at the check out use a promo code to save on your order.
Biryani has a time-consuming method of preparation; therefore, people don't prepare the dish at home. However, you can easily enjoy this delicacy as it is readily available online. With Behrouz Biryani, you can manage the craving for this delicious food.