This question is often asked as to how to differentiate between a loungewear and a sleepwear. To quote Greg Morano of LA Times who has put the question perfectly: "We sleep in our loungewear. We lounge in our sleepwear. So, what's the difference?"
For some, there is no difference at all. After all, who doesn't like lazying around in those satin-smooth pyjamas and comfy sweats on the weekends? Or wearing warm and comfy winter loungewear sets, sipping coffee and reading your favourite book during the post work hours? Well, it turns out that there's a gap between the two and it's time we find it out.
Loungewear
Loungewear is what we call our favourite separates and you may have them lying around in your closet, tank tops, tees, shorts, capris, women's loungewear tracksuits and so on. More worn out they are, better they are, and happen to be the best replacement for your regular duster. Haha! Just Kidding!
Previously, loungewear had this slouchy, laid-back appearance but the modern ones are sophisticated, well-tailored and you can easily walk out of your apartment wearing it.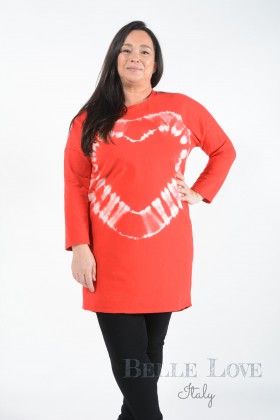 Who prefers wearing loungewear?
The creative people who work from home, because they love the comfort of their home, or because they are forced to. Thanks to the pandemic.
Often people working from home are seen wearing fancy tracksuits. Trust us, there is nothing embarrassing in wearing an easy-breezy ensemble that keeps you comfortable.
And most importantly, there is something very convenient about loungewear that makes it a favourite choice with regards to your indoor clothes. They are neither too clumsy, nor too boring, but effortlessly beautiful. They even double up as great options for casual clothing.
Pyjamas: Your casual streetwear
Loungewear is not any nasty secret that you will hide at the back of your cupboard, or slip it under your bedroom pillow. Even celebrities and fashion influencers are seen wearing them when they are out for their errands.
Harper's Bazaar's The List notes down what the celebrity loungewear looks consist of snug ponchos, some well-knit sweaters, and of course pyjamas.
But let's just digress a bit, PJs, as we lovingly call our pyjamas, are sleepwear and not loungewear. They are often tagged as the bedtime specials because they help us get our much deserved, undisturbed sleep, no drawstrings, no tough elastics, no skin-irritating collars. Your sleepwear consists of sexy camisoles, soft nightgowns, pyjama cords, strappy lingerie and of course babydolls, which are made from moisture-wicking, breathable fabrics!
Do you know what is the favourite material for sleepwear? Any guesses? Well, the answer would be SILK. Silk drapes your body beautifully and balances your body temperature so that you can sleep comfortably, no matter what the temperature is outside.
To round off, while sleepwear is for your bedtime slumbers, loungewear is for your home and small errands. While they are perfect for indoors, you can style those wisely and wear it outdoors.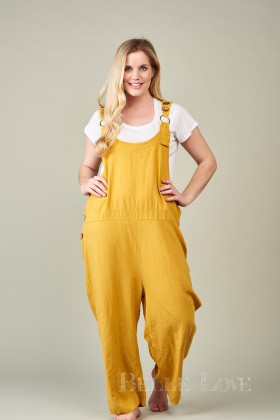 How can you style loungewear for every occasion?
Loungewear Sets: Loungewear sets that consist of sweatshirts/hoodies, paired with joggers/trousers have become quite popular. It is perfect for the morning errand and then lazying around in your home for the rest of the day.
Dress Up your Loungewear: If you are looking forward to have a more casual approach, layer a basic tee underneath a comfy crewneck sweater. Pair it with a trouser of your choice. This will immediately amp up your "hoodie and joggers" look to a smart, casual one.
Basic Tees: Basic tees are the wardrobe staple that everyone needs. Tees in basic, solid colours talk a lot about the versatility of your wardrobe and can be paired with literally anything, trousers, shorts, skirts, joggers, with a sweater, with jackets and what not. Layering with tees is fun, be it during the summers or winters. If you are looking to buy Linen dungarees, Italian linen jumpsuit, Linen dresses, cashmere ponchos or cosy, comfy loungewear online, browse through Belle Love. They have such an amazing collection that you will definitely be spoilt for choices. Happy shopping!