Every now and then, we hear about the latest high street women's clothing trends. High street fashion is readily available to the public as opposed to custom-made designer pieces.
High street fashion refers to clothing and style that most people in metro cities and towns wear. The term 'high street' means the main street of the cities where most banks and shops are situated. It is the place where the young urban population lives.
Popular high street fashion decades
The concept of high street fashion started much earlier, during the reign of Queen Elizabeth I. However, it blew around the 1960s when mass production and disposable culture became a thing.
Some of the popular decades of high street fashion are:
The 1960s
This was the time when high street fashion gained the majority spotlight. With brands like Marks & Spencer, Topshop, House of Fraser, miniskirts, tights, and trendy dresses were readily available to attract public attention.
The 1970s
The 1970s brought romantic silhouettes with floral prints, gingham, denim, and metallics into the limelight. Women took massive inspiration from musical bands like Blondie and ABBA.
The 1980s
Madonna became THE icon of the 1980s. Power dressing became a concept with people opting for smart tailoring, shoulder pads, and oversized garments.
The 90s
This was the decade of denim, denim, and more denim. Pop music icons like Spice Girls and Brittney Spears gave fashion inspiration to all women. High-waisted trousers, platform shoes, baguettes, layered prints became the high fashion staples.
Some latest fashion trends
After a year of social distancing and staying indoors, fashion has changed a lot. High street fashion has become more expressive, with old and new trends making ways into the market.
Pastel colours
After years of neutral trends, colours have made a comeback in many ways. The upgraded version of pastel looks includes soft buttery looks that are effortless and chic.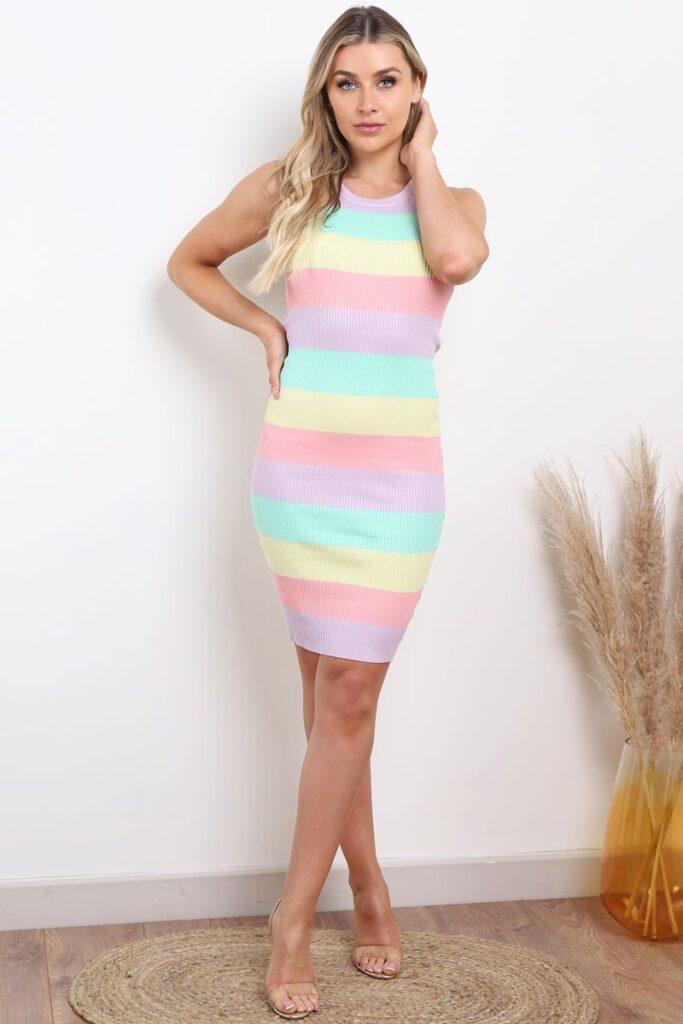 Mix and match bright pop of trousers and chunky sneakers. You can play with different shades of pink for a dynamic monochromatic look.
Tie-dye fashion
Originally known as 'crafty stuff for kids, ' tie-dye fashion has gained major momentum since 2020. It is everywhere—from women's boutiques' clothing to college sweatshirts.
Everyone is embracing this 70s trend with bold patterns and impressive colour combinations. This psychedelic trend can be found in t-shirts, dresses, jackets, sweatshirts, etc.
Long coats with tracksuits
From runways to the street, tracksuits with a structural coat are rocking everywhere. This is a funky combination of business- meets-casual look. Opt for shades that complement each other, like black and beige combo or blue and grey combo. To add more dimension, pair it with a chunky boot or sneakers.
Androgyny
Well, to be honest, androgyny has been a fashion trend since the 80s. But with the world getting more gender-fluid, this style is hitting the high street fashion market quite hard.
Websites on women's clothing online in UK are featuring straight-leg pants with unisex t-shirts, bomber jackets, and a lot of turtlenecks. This style is pretty flexible in nature, so don't shy away from a pop of colour or mix and match.
Flared jeans
Wide-leg jeans made a massive comeback around two years back and aren't going anywhere this season. Taking inspiration from the early 2000s, flared jeans are being styled with crop tops, bright headbands, and baguettes.
These pants elongate your legs, giving a 70s effortless vibe. It is best to keep the bottom classic neutral shade and play with colours on the top!
Bucket hats
Bucket hats give a super retro geeky vibe. Pastel shades like lemon, baby pink, and lavender look very cute with coordinated hues.
Match your looks with casual t-shirts or even sweatshirts. Wear the hat in a way that the brim sits above your eyebrows. This will showcase your features nicely!
Large floral prints
Floral prints are such a trend that never really goes away. Large flower motifs on tops and women's trendy dresses are gaining the spotlight now.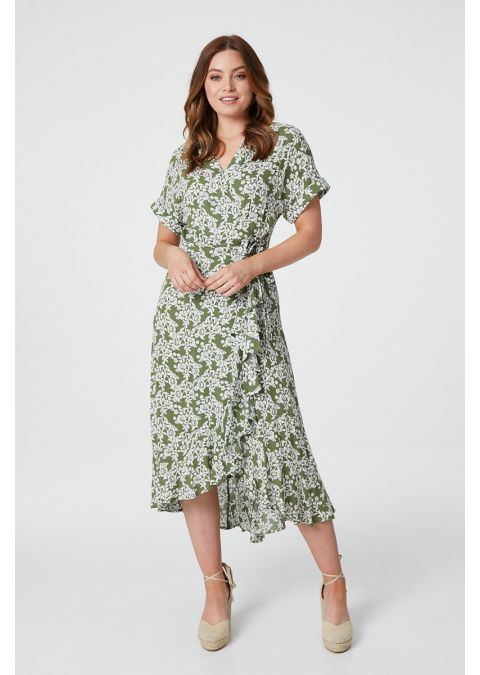 You can pair these floral printed tops with skirts or pants for a model-off-duty look!
Are you dying to try on this season's high street fashion trends? Head off to Diva Boutiques to find the high street women's clothing pieces and create unique looks!