A piece of jewellery doesn't require timely servicing unless it has borne some damages or has lost its lustre. However, jewellery can lose its sheen from dust, scratches on the surface from regular wear, and grime from regular use. For this reason, experts often recommend cleaning or polishing services once a year for an antique piece of jewellery.
If you are looking for a professional jewellery repair shop in London, we have made a list of seven crucial factors you need to keep in mind.
Asking for certifications and experiences
There is nothing wrong with asking a technician or the goldsmith to show the necessary certificates and experiences. Before sending your precious item to someone, it is essential to ask how many years of experience they have. Read customer reviews online and ask any questions that you might have about their background. Please remember that jewellery repair is something that requires years of practice and expertise. So, asking for proof is always a good idea.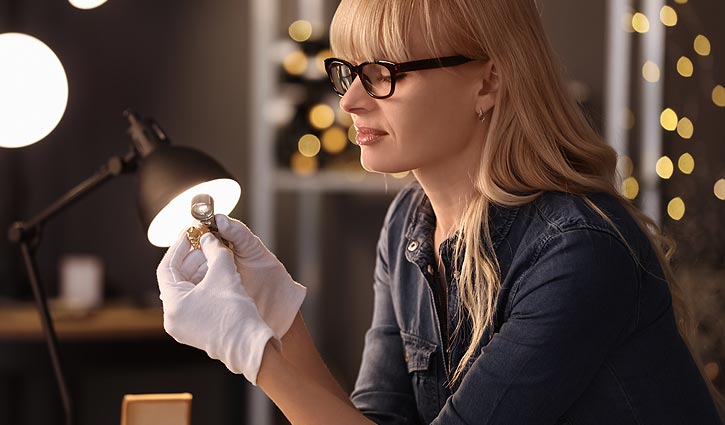 Discuss the budget and delivery date beforehand
Most reputed jewellery repair stores will provide their customers with a reasonable delivery date so that there is no confusion afterward. It is essential to know that repairs, if not that serious, won't take more than 7 to 8 days to complete.
Discuss the budget with not one but at least two to three stores before deciding on one. Browsing places will give you an idea of how much it can cost for a particular repair.
Get all the quotes in writing
Many times, your jewellery may need some extra work than the ones that has been discussed earlier. Ideally, all the quotes with the details should be provided to the customer in writing. Do not accept anything on a mere piece of paper. You should be getting a proper receipt before you drop off the jewellery. If not provided promptly, we suggest you to look for another jewellery repair shop.
Getting information about the workshop
Once you drop your jewellery for repair, it is essential to know where it is being sent out for the job. For basic repairs like fixing cracked rings or fixing a clasp, it shouldn't take more than a few days to repair. You can search for 'Bespoke Jewellery in London' to find shops for your jewellery repair. There are websites for the stores that you check out before choosing the right one for you.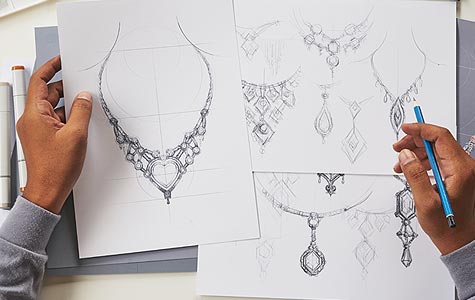 If possible, keep the original paperwork of the jewellery
In case of any insurance issues, it is evident for you to keep the original paperwork or the receipt of the jewellery. If it is a piece of inheritance jewellery, there is a fair chance of not finding any receipt. In that case, you can always check out online stores and valuation websites to get an estimate of your piece.
Try to find out what kind of gems or diamonds they sell
This may seem unnecessary, but an uncertified diamond or a gem has no value. Inquiring about what kind of gems the store sells will give you much insight into their business. If you are thinking of refitting a missing gem on a jewellery piece, you should opt for a certified one. You should be getting a separate certificate for your gemstone or diamond with details like colour, weight, carat, cut, and clarity mentioned.
Scrutinize the work before making the payment
We would suggest taking multiple 'before' shots of your jewellery before getting it fixed. You will need these photos to compare and inspect the work later. An expert craftsman leaves no mark on the jewellery, and the finished product looks like a new piece.
How your jewellery looks in natural light? Does it have any rough patches, or are there any tool marks? If you find anything off, do not refrain from letting your jeweller know about it.
Lastly, do not discard old pieces of jewellery. It might look shabby and out of trend; however, antique jewellery has a beautiful elegance and a lot of memories. Taking care of jewellery is not a huge task. Keep the older ones in separate jewellery boxes. Advances in jewellery restoration and jewellery repair have grown so much over the last few years.
If you are looking for a well-experienced bespoke jewellery repairing in London, visit Prestige Valuation. Their team of specialists will arrive at your doorstep to collect and personally deliver your jewellery.