Perseverance and consistent hard work are the keys to get success. Reaching the goal is always expected to be challenging and tiresome. Likewise, as you prepare for the NATA Entrance Exam, you may have to stand up against all the odds- with the vivid imagination of that moment when you will fulfill you agree? your dream by scoring good marks in the respective exams.
Do you agree?
In this article, we will give you some valuable advice and tips that may be conducive for you. Continue reading to explore more.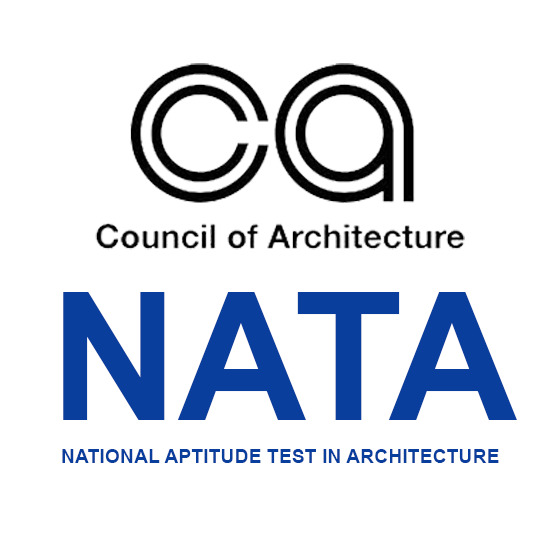 If you are searching Nata Coaching Click here for more information
What is the NATA exam?
The National Aptitude Test in Architecture, NATA, is conducted by the Council of Architecture for admission. Candidates who are willing to study architecture must take this exam. If you have a clear plan and strategy, it will help you crack the examination.
Exam pattern of NATA
Mainly there are two papers in the NATA exam- Paper A & Paper B.
Paper A is of two subjects- General Aptitude and Mathematics.
On the other hand, Paper B consists of the drawing subject. It has two questions that carry 40 marks each.
How you should prepare yourself for the NATA exam
You can bifurcate your studies into two parts. One is a theory, and the other one is drawing.
Theory
Mathematics– You must revise the basic math formulas like profit and loss, area, ratio and remuneration, speed and distance, interest, pipe, cistern, etc.
Architectural awareness– You should know about famous buildings and places. Besides, find the top 5 or top 10 architects by browsing the internet. Also, don't forget to update yourself with the campus name of educational institutes, famous Indian temples, and their texture/basic appearance.
Reasoning– You can try the non-verbal reasoning section from the book "A modern approach to verbal and non-verbal reasoning" by RS Agarwal. Limit a time span to solve the questions. In this way, you can able to solve the questions quickly.
Drawing
Observe everyday objects and chores, including their shape, scale, and size. It will help you ideate sketches.
Spend 6-7 hours a week to solve different types of questions.
Practice all the question papers that are available online. If you are coaching help from any institute, you can also practice their question paper sets.
Every alternate day practice lives sketching.
Practice the perspective questions.
You should get acquainted with all the existing logos of the industry. You can redesign them. Make sure the design should be easy to read, minimal and catchy.
Apply different color schemes like complementary, monochrome, primary, secondary, and analogs.
Few essential tips for NATA Entrance Exam
Complete the syllabus – It is vital that the curriculum be completed as soon as possible. All of the courses that candidates must understand in order to pass the admission exam are covered in the NATA curriculum. Aspirants are urged to examine the NATA test pattern in addition to the curriculum. This will provide students with information on the exam's duration, methodology, types of questions, and other pertinent information. Applicants can prepare much more effectively if they know the exam structure.
Increase your speed– Passing the exam requires the use of time, quickness, and precision. At the same time, candidates must manage all three of these characteristics. Candidates usually fail to answer all of the questions because they ran out of time, even though they know the answers. As a result, students should focus on time management and answering questions correctly when studying for the test.
Revise your lessons– In order to prepare for any admissions exam, you must revise. It helps you remember all of the equations, ideas, and theories discussed in the exam. Even if a candidate has gone over all of the content in the curriculum, they must go over it again and again. This keeps the information fresh in your mind. In addition, focus more on the most difficult things for you to recall.
Enhance creativity and imagination- When pursuing a profession in design, it's critical to recognize that your imagination and creativity will be tested at every step, and you'll need to be able to grow and push your abilities to new heights. If you want to attend the best architecture school globally, you need to practice drawing because sketching is required for this admissions exam. Start with the simple ones and progress to the harder ones.
Recommended books for NATA
| | |
| --- | --- |
| Books | Author |
| A Complete Self-Study Guide | P.K. Mishra |
| Verbal and Non-Verbal Reasoning Book | R S Aggarwal |
| Higher Algebra | Hall & Knight |
| A Visual Dictionary of Architecture | Francis D.K Ching |
| NATA & B.Arch complete self-study material: Entrance Examination | Ar. Shadan Usman |
| NATA Examination (Engineering Drawing) | N.D. Bhatt and Pancha |
If You Are Looking For JEE B.Arch Coaching
Final words
Woo, you just learned how to practice efficiently before your NATA exam with effective tips. It's a very good start. You can read the books to accumulate more knowledge to write answers correctly during the exam. Best of luck!