"For nearly 500 years, women's primary means of support was the corset, with laces and stays made of whalebone or metal." In the past, women's dressing was unimaginable with a bodice or over bust corset. This specially designed garment followed the line of the top, creating a slimming effect and accentuated the waist.
But slowly corsets vanished from the women's fashion after women activists started speaking about how it affected women health, and how they need not wear corsets just to achieve the perfect shape and impress the men (women back then were identified only as a wife and mother). A recent reference of how women were forced to wear corsets, in the previous centuries, because of beautification reasons solely, and how it made them uncomfortable can be seen in the Netflix Original Series, Bridgerton.
But the gothic subcultures brought back the long-lost corsets and bodices into the fashion again. And paired variously, with a gothic blouse or without it, corsets have become a gothic accessory or in some cases the focal point of the whole point.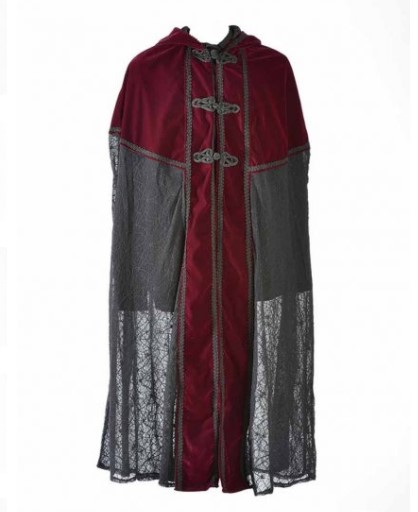 Imagine a corset paired with a gothic cape and maybe leather skirts, blonde hair and dark eyes, how amazing that would look? A bit dark, a bit bitchy, a bit sassy, and a lot of sexy.
There are actually A LOT of variations available in corsets. Let's find out the types.
Faux Leather Vest
A vest that resembles a corset, this garment comes without sleeves, comes in shiny black, and is designed to function just as a corset. This can be worn with or without clothes beneath. This vest has front buckles and laces delivering a punk-y look. This is best styled with miniskirt or faux leather leggings.
Fitted Corset
Inspired by the Victorian women, a fitted corset features lots of lacy details, interesting 'cap' sleeves and front buckles. The little ruffles from the laces adds to the beauty of this garment.
Bridal Dance Bustier Corset
This is the perfect example of vintage sexiness. This may come with intricate details such as laces, floral prints, front buckles. This can be paired with shorts, miniskirts or can be worn as a piece of lingerie.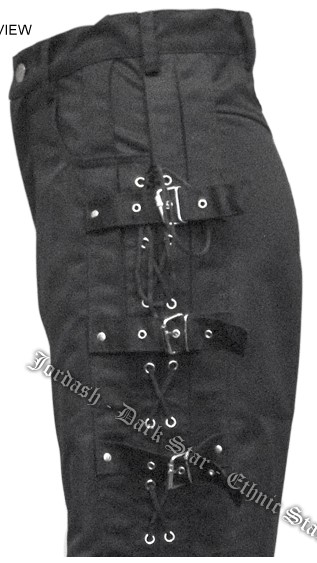 Lace-up Jacquard Corset
For the bold and daring who want to show something extravagant and unique, this is just the right choice for you. This piece is covered entirely with metallic details, making it an interesting buy.
Lace Sleeve Floral Corset
When laces and floral prints meet, they create something extraordinary, always. Especially if it is in black colour. A mixture of a top and a corset, this features lacy sleeves and an interesting floral print. Flaunt your bare shoulders, accentuated waist, and just feel happily sexy.
Jacquard Bustier with Straps
For the modern gothic princesses, this garment will make you feel like you are in the body of someone else. Yes, it is that stunning! This has an excellent finish, with details, colours, and design. This corset top, paired with a goth trouser can also double up as a sensual lingerie.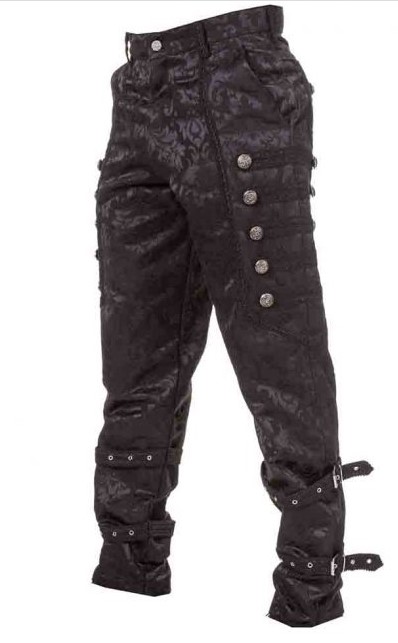 Lace Overbust Corset
Another Victorian-inspired piece is the lace overbust corset. The colour combination of black and maroon is mystical and intriguing, and would be a perfect choice for masquerade or themed parties. This has straps made of elastic lace, that one can easily adjust and wear as an off-shoulder corset too. The vertical lace design of this piece gives an elongating effect to the upper part of the body.
Gothic Lace corset
The timeless gothic lace corset is a combination of many things. This corset is unique, daring, bold and sexy. It is more than just a corset. It is an entire garment that comes with a thong. It has dominant buckles and a front zipper front zipper. The straps are small, with little lacy ruffles. This ends in parts which can hold the garters securely.
Gothic Sheer Corset
Want to own an extravagant and bold sheer corset? This Gothic-inspired corset features parts that come in sheer faux leather and have a shiny finish. The rest of the garment is combined well with a see-through black mesh with lines and discreet floral prints. This sheer Gothic corset has garters, suitable to be paired with holdup stockings.