Are you ready to pack your heavy fur coats and grab your favourite spring outfit?
Everyone is waiting for the "Skip" button eagerly.
The UK residents are eagerly waiting for the sunny days and decking out their favourite summer/spring outfits. But are you ready? Really?
Whether you are soaking up in the sun or preparing for spring/summer fashion week 2022, these trends will surely help you organize your wardrobe with the best stuff.
Top Spring/Summer 2022 Trends to Fall For
2022 grants every personality an opportunity to grab the outfit that suits them the most. The diversity is real! Let's quickly explore the top spring/ summer trends for 2022.
Pleated Skirts
One of the most wearable trends for 2022 is predicted to be pleated skirts. The skirts reminisce of a game of tennis in summer. And the best, there are no rules to sticking to one. You can choose from printed, plain, monochrome, colourful, or paired with a bralette. If it is pleated, it is worth the grab!!
Long Slung Waists
High-rise types of denim have ruled the fashion trend for over a decade now, but 2022 is concealed with more surprises as long slung waists makes a comeback and a way back to wardrobes. Long Slung waists are all about hiding behind a midriff, and they can be paired with a crop top to create a stunning look.
All White
Are you a big fan of "WHITE"? Well, then it is time to update your wardrobe with the best shades of white and in-trend tops. So, whether you are planning to shop around for a white off-shoulder dress, blazers, or tops, the wait is over. It might be difficult if you are a student with unemployed loans and no guarantor, but you can still walk into your boutique today!
The work-from-home model was off the radar in the past, but it returned with a vengeance this season. It featured a stark white with show-stopping accents from waist ties to contrast black hardware. With pandemic normalizing and individuals returning to offices, a white suit is your statement piece!!
Dressing Legs
While tights are a mainstay in winters, and it complements and completes the look, you can now dress your legs in summers as well! Does it seem unconventional? Well, it is. You can make a complete breakthrough by dressing your legs in summers as well.
If it is not scorching, it is worth a try! Introducing thigh-high boots with feathered trims, embroidered hosiery, and lace leggings is the most expected trend of the year. It would be interesting to watch how this centre stage trend turns out to be!
Black and White stripes
Are you donning all white? Wait! You can introduce more to it! Choose white and black stripes and graphics. Get the heads turning! While the popularity of crocheted dresses is impossible to say in words, a disco-worthy top and skirt is a luxurious way to attend a Friday evening. The shoulder-size blazer donned up with spots reflects 80s vibes.
Minis are making a way back
It's happening – the mini skirt is back. Of course, we've all become acclimated to midi lengths regarding skirts and dresses. However, the runways have requested that we raise our hemlines for spring/summer 2022. This time around, however, they're shorter than in recent memory.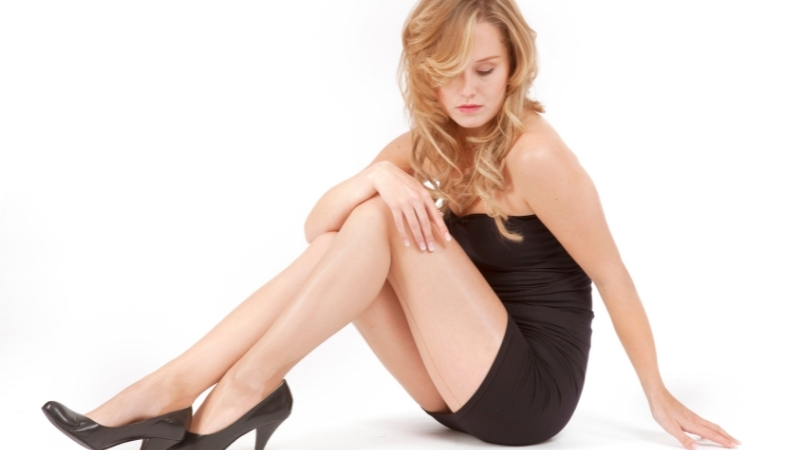 As a component of the restoration of everything Y2K, the 00s most loved skirt is something to test – assuming that you dare. We're backing the more exemplary smaller than normal that Prada, Dior, and Chanel marched on the catwalks back in September 2021.
The three originators have styled them this year by contrasting the short skirt with a long-sleeved top. Be it a weave, jacket, or firm white shirt. Something doesn't add up about this blending that causes it to feel new, wearable, and looser than the marginally terrifying miniature little a few of us might recollect wearing the initial time around.
Co-Ord Cardigans
The Co-Ord is nothing new. The knit bra and cardigan are the best pair to rule outdoors. The humble knitwear can be dressed up for any exotic event by combining it with knitted counterparts. No matter what else you wear with these cardigans, the cardigan is the centre of attention. To talk about the theme, stick to the fabric that throws a luxurious look.
Embrace Tangerine
If there is anything to delve deep into, it is embracing the tangerine. Think about all the shades in the rainbow and pair the vibrant ones. Create zingy hues to uplift any outfit and reflect the real you. Uplifting is the summer/spring trend for 2022 calls for. You can translate tangerine into your wardrobes with your favourite fashion pieces. Whether it is buying a tangerine trouser or a matching tangerine handbag, grab it up! Give it the sartorial hit!
River Island pleated tapered trousers
Orange colours look super-cool with beige. By pairing it with neutral vest tops and trainers, you can launch a statement wherever you go. So, if you have not shopped for trousers for long, and have been looking forward to it, the right time to do so is now! Hit your favourite showroom and grab those trousers and matching tops to adorn your wardrobe with cool yet professional things!
Redefine boldness with green
Summer 2022 evokes sensual femininity in amalgamation with light colours, especially green. 2022 is all about redefining sexiness with softness and brightness. It is the time to explore consciousness by drawing inspiration from the notion of exploration. Mushroom is the future of fashion, especially in 2022. What bright colours would you prefer apart from green this summer season 2022?
Cut-Outs
Everyone knows cut-outs are not new to the trend of family. They were a couple of seasons back, yet they're ending up a drawn-out look rather than anyone will at first give them credit for. Which is something to be thankful for – no?
Cost-per-wear and environment-friendly, the more you're cheerful wearing a thing, the better, and with patterns – any place they are on a thing – apparently going no place quick, you should, in all seriousness, bounce ready.
Thus, this season is about embracing bright colours and pairing them with equally chic handbags. If you are seeking to make the most of 2022 spring/summer fashion trends 2022, this article would be of great help.