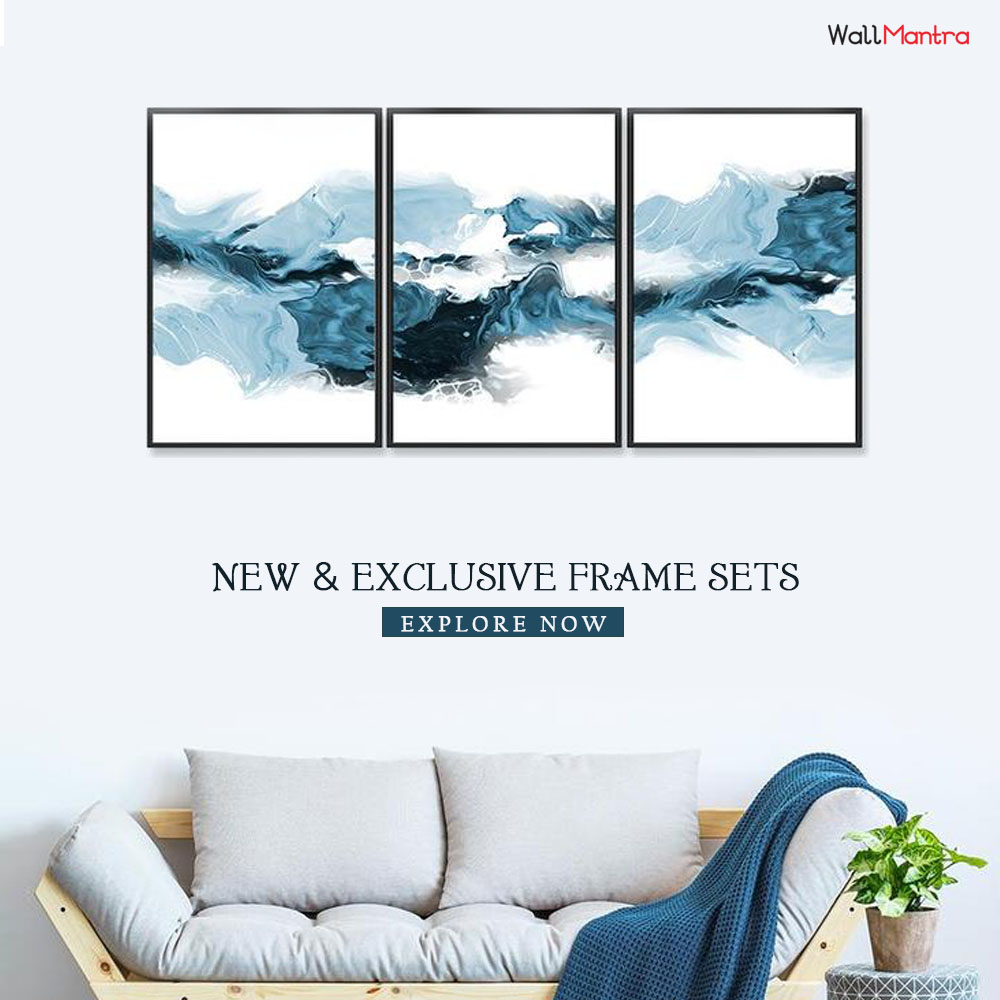 Our home is the best place on the earth for us. We take every possible effort to make it comfortable and have an appealing look. And for this, we use high-grade products to adorn it. For decorating our home, we have numerous options, and wall frames or photo frames are one of them. As you decide to use frames for your home embellishment, you have a lack of ideas. You have confusion about what to hang and what not to hang. Here are some exciting photo frame ideas for you: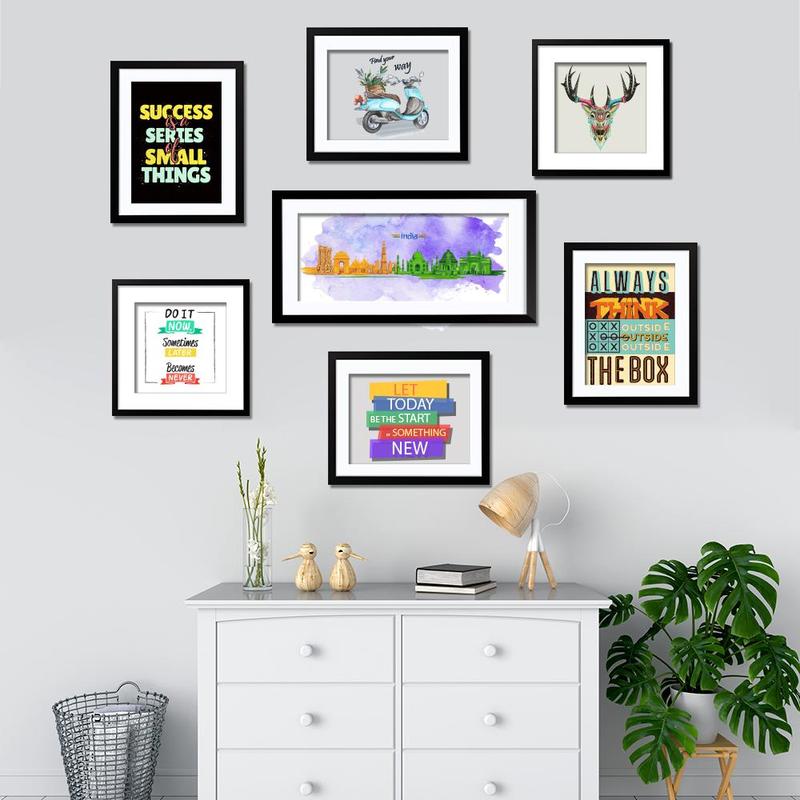 1. Family Word Wall Sticker with Picture Photo Frame
When someone meets you in your home, you have to introduce your family members as per your need/the situation. With the right placement on a living room wall, you can introduce your family members without being together. This photo frame is an excellent wall photo frame to let your family members introduce themselves automatically. As per the product name, it comes with a wall sticker containing the word family and a set of five wooden frames. Each frame, 8 x 10 inches, can contain an image of 5" x 7".
2. Adventure Hanging Photo Frame
Most of you love enjoying adventurous activities such as trekking, mountain climbing, and skating. And you want to let people know what type of adventure you love. If it is with you, go with the placement of the wall photo frame titled as Adventure. Made of MDF wood and acrylic glass, it has a text Adventure inscribed using laser cut technology and five photo frames of different sizes. In the photo frames, you can insert the clicked images of your executed adventurous activities.
3. Sweet Memories Hanging Photo Frame
Life is very beautiful and happy. In your life, you encounter the moments that are very enjoyable and happy for you. And you want to keep those moments safe in your memory and let the same get exposed to others who come to see you at your home. This decorative frame is the one you can hang on a wall of your living room, dining hall, or even in your bedroom. It has a text Sweet Memories scripted using MDF wood and laser cut technology. Further, it has five wooden photo frames of the approximately same sizes. In these frames, you can insert the images of sweet memories in a chronological order.
4. Mom & Dad Hanging Photo Frame
Are you willing to create a gallery while decorating your dad's room or want to let others know who your Mom & Dad are? If yes, this photo frame set is an ideal option for you. It has two wooden photo frames connected with the text Mom & Dad. Made of high-grade 5 to 7 mm thick oak wood, it has unbreakable acrylic glass to protect the photos inserted inside. In the frames, you can insert the photos you clicked with your parents.
5. Best Couple Hanging Photo Frame
Good feeling comes from good mood and the things you come across in or around you. To make your married/loving life happier and enjoyable, you need to think of yourself as the Best Couple and let this thinking be visible. You can do it by hanging this frame set. In this photo frame set, the text Best is placed on the right corner while the text Couple in the middle. It has six photo frames of a similar size, 16 inch x 20 inch. You can insert 6 photos in different poses with your spouse to have a feel of eternal love.
6. Best Friends Forever Hanging Photo Frame
Are you embellishing your home space where all your friends sit together and enjoy the time of togetherness? Hanging a frame containing the images of all your friends will be the best thing to show off your connection with them. This wooden photo wall frame set contains two heart shape frames and five rectangular frames of the same size, 15 inch x 18 inch. All these photo wall frames are light and durable. They are water and termite resistant.
7. I Love My Mom Hanging Photo Frame
Do you want to show off your love and affection to your mummy while embellishing her room? If yes, this wooden wall photo frame set is one of the most suitable options for you. Designed and made of walnut wood, it has the text I Love in the middle, the text My on the right side, and the text Mom on the left side attached to 6 frames. Being durable and lightweight, this photo frame set will help you expose your love to your mom for a more extended period.
Conclusion
The photo frame ideas mentioned in this write-up are only for information purposes. You can use other suitable ideas to create a wall gallery in your home if you find the ideas interesting for you. For more home décor ideas, you can log onto the website of WallMantra.