In Mussoorie, the clouds hitting the heights of the Himalayas, the melodious melodies of the beautiful branches of trees, and the mesmerizing music of birds make every tourist crazy. Due to its beauty and special qualities, tourists not only from India but from all over the world come to visit Mussoorie. If we talk about places to visit in Mussoorie, then let us tell you that there are many places to visit in Mussoorie, not just one. Let us tell you in detail about all the places to visit in Mussoorie one by one.
Best tourist places to visit in Mussoorie
1… Gun Hill in Mussoorie
Gunhill is situated at an altitude of 2024 meters from the beach. Gunhill is the second highest peak of Mussoorie. A glimpse of the sun is visible from the gun hill. The snow-capped trees look very pleasing when viewed from here.
Why Gunhill is special for tourists:
The scenery of Gunhill looks very thrilling when viewed through binoculars.
Here tourists can taste delicious street food.
There is a reservoir on Gunhill which is very beautiful to see.
The Himalayan ranges can be seen from Gunhill.
2… Kempty Fall in Mussoorie
It was developed as a picnic spot by British officer John McKinnon during the British period. The name of Kempty Falls is derived from 'Kamp' meaning camp and 'Tee' meaning tea. Tea parties were often held here during British rule. Hence it was named Kempty Falls.
3… Cloud End in Mussoorie
The cloud end is where the clouds can be seen very closely. This place is located at a distance of about 7.5 km from Mussoorie Library Road. While other places in Mussoorie always see the hustle and bustle of tourists, coming to Cloud End will give you a feeling of complete peace away from the hustle and bustle of the city.
4… Laal Tibba in Mussoorie
Talking about the highest peak of Mussoorie, the name of Lal Tibba comes first. Let us tell you that due to the red color of the mountain here, it has been named Lal Tibba. Some people also know it as Depot Hill. At one time, when India was ruled by the British, from here the British used to keep an eye on the whole area.
5… Jwala Mandir in Mussoorie
Jwala Mandir is the temple of Goddess Durga of Hindus. This temple is located at a distance of about 8 km from Mussoorie. Let us tell that this temple dedicated to Mother Jwala is built on a mountain whose height is 2100 meters above sea level. Nine forms of the goddess are worshiped in this temple. Jwala Mandir is surrounded by dense forests.
6… Mussoorie Lake in Mussoorie
Mussoorie Lake is an artificial lake that has been prepared by the City Board and Dehradun Development Authority. This lake is built on the Dehradun road, 7 km from Mussoorie.
7… Nag Tibba in Mussoorie
Gangotri Peak is also the attraction center of Nag Tibba. Trekking lovers can enjoy trekking to the fullest by coming to Nag Tibba.
8… Dhanaulti in Mussoorie
The best part is that an accommodation facility is also available here. Coming here, the couple can spend a few days in solitude and spend quality time in the midst of nature.
9… Jhadipani Jheel in Mussoorie
Jharipani Lake is located in Barlow Ganj. If you love going to watery places, then you must definitely go to Jharipani Lake with your family.
10… Camel's Back Road in Mussoorie
The view of the sun pouring down Camel Road when it is sunset attracts everyone.
What's special in Camel Road:
The shape of Camel Road is like a camel.
It is very thrilling to see the view of the sun setting in the Himalayas from here.
11… Van Chetana Kendra in Mussoorie
There is a Ghana forest all around here and the wild animals of this forest attract children and elders towards them. Every year lakhs of tourists come to visit Van Chetna Kendra.
12… Municipal Garden in Mussoorie
Its birth donor was 20th-century geologist Dr. H Faknar. This garden has a lake and a waterfall along with various trees and plants to see. Children can also enjoy a variety of fun rides here.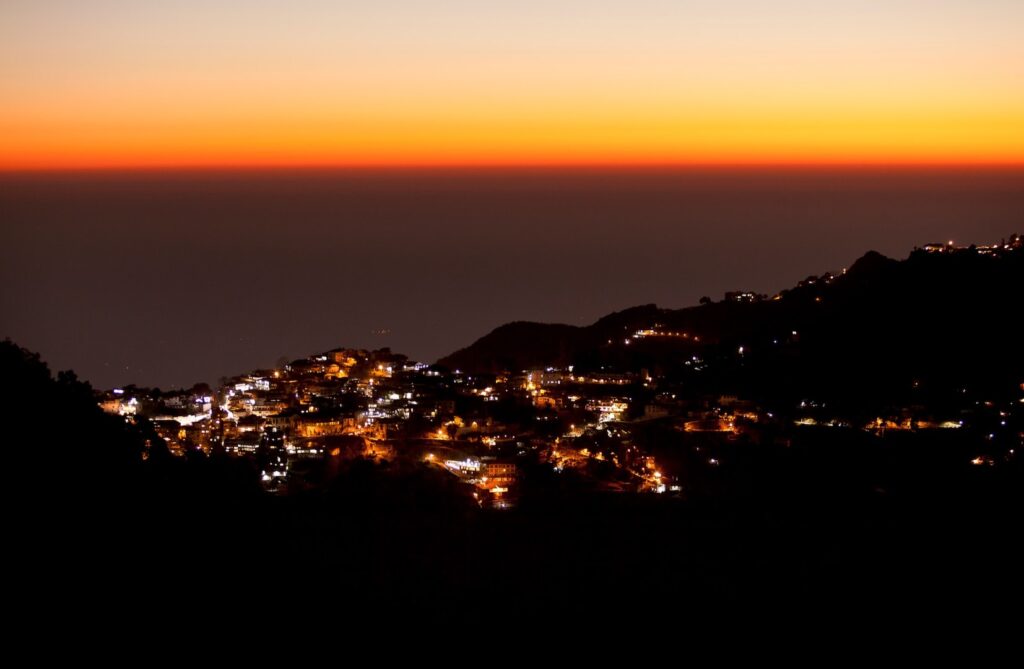 How to Reach Mussoorie?
Airplane, train, or train can be used to reach Mussoorie from any of the three resources. Let us tell you in detail about all the three resources one by one. You can also book a tour from Complete Rajasthan Tour travel company they will pick you up from your home and you can enjoy each and every moment of your tour without any problem…
So, friends, this was some information related to Mussoorie, we hope that you have come to know about the places to visit in Mussoorie. If you liked the information then do share newzbuff.com post with your friends and follow us on social media.