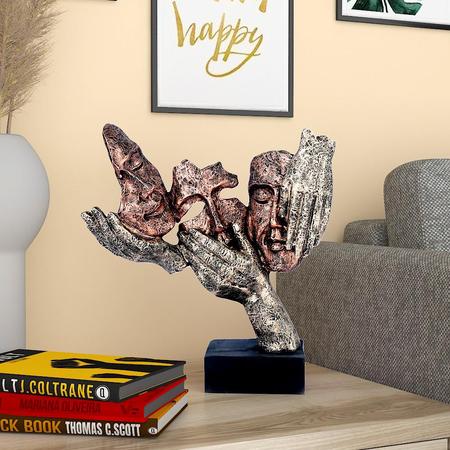 The first thing which comes to mind for décor is either table accents or showpieces. These are the most important elements for your home décor which imparts a classic finishing touch. Wondering what kind of décor pieces are we talking about? We are here with some plenty of décor items which you can pick that sits perfect on your table and complements the character of your home the most. Whether you follow a traditional décor or modern, showpieces and artifacts are a must to add richness to your flavorful home.
Mentioned below are few of the home decorative accessories which you should definitely add to your décor right away:
1. Resting Hummingbirds Metal Table Accent
Are you more inclined towards minimalistic décor and not the flashy ones? This pretty metal table accent featuring two humming birds could be your perfect choice. It is articulately designed to fit on your table top along with other simple décor items. The simple yet classy décor fits anywhere you wish to put it. Your table can instantly glow up with this little piece of art.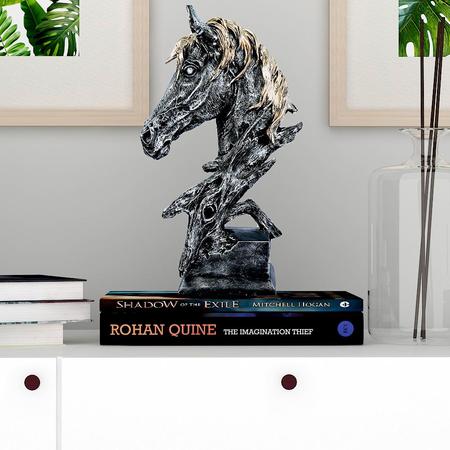 2. Red Flower Frame
This metal frame is a dexterous item of décor which is thoroughly made with sheer attention to detail, the reason why it is one of the best décor accessories you can find to amplify the beauty of your home. Mount it at the foyer or above the best desk in your living room. Your décor can witness quite a transformation with this artistic wonder. This artsy piece adds sophistication and richness to your entire décor and makes it stand out.
3. Deer Of Paradise Table Décor
This piece of décor is highly recommended if you love to put up a dreamy ambience around your home. The amazing artifact featuring a mystic deer with flowery head is something which is loved by minds full of creativity and mysteries. If you want to get your décor a touch of your imagination, this metal table accent is all you need. Place it on your living room desk and see how instantly it impresses your guests.
4. Antique Gold Peacock Tea Holder
This meticulously handcrafted antique gold peacock tea light holder is a sumptuous addition to your décor. It instantly lifts the character of your room and leaves a striking impression. This décor piece consists of tea light holders which when lit intensifies the whole appearance of this artistic wonder. Place it on your living room table top or desk and see how it accentuates the elegance of your décor.
1. Vintage Sailing Boat Tea Light Holder
This metal boat showpiece of vintage motif is something you can't keep your eyes away from. It is out-and-out decorative and the tea light holders on top of it only illuminates the whole look and feel of the table accent. It can be placed in your living room, bedroom or study room at the top of your favorite table, or even at your dining space. If you love vintage classic décor, don't miss out on it.
2. Vintage Butterflies Tree Table Accent
This beautiful piece of art is made for classy décor and is build with sheer creativity. It is an amalgamation of traditional and modern décor elements. The concept of the mystical tree is something which is long known, and to make it into a top-class table accent is a modern thought process. Place it on your living room desk or even in bedroom and witness the beauty yourself.
TAKEAWAY
If you're still confused, as in what would look the best and exactly match your décor, you must visit Wallmantra, a solution to home décor accessories. It has plethora of options for home décor which comply with every characteristics of your room. Choose according to your style and preference, and rest assured that it would only enhance the aura of your abode and your guests would be left in awe.