Walls are one of ours creative playground which deserves to be demonstrated the way your mind is. Paintings are surely one of the best ways to project a classy wall, but that which completes the look of a wall is a clock. Wall clocks have been acting as an ornate element for walls since ages. When you walk into a room and see a big wall clock, you get instantly attracted to the appearance of it. Modern times have witnessed the transformation of clocks from traditional wall clocks to modern wall clocks. Wooden wall clocks still continue to rule walls with it's striking aspect.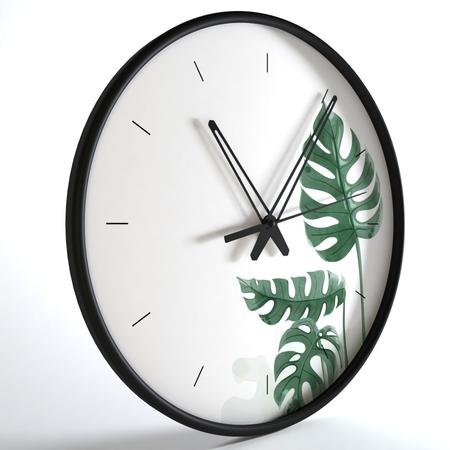 Every décor has a distinct style and portrays the thoughts and emotions of the decorator. Similarly, the clocks chosen for display tell us about the very personality of the owner, apart from just showing time. If you're ever confused about what to put at the center of the display wall in the living room, just go for a premium wall clock to turn heads. If you're wondering what exactly to get to make your wall stand out from the rest, we're here to help:
Premium Mirror Big Wall Clock
A mirror and a clock together give rise to an exquisite décor piece for your wall. Accentuate your wall with elegance and class with this amazing clock of dual purpose. It is made of high quality MDF wood with a layer of transparent matte finish varnish. If you're running out of ideas about what to put in the center of the living room wall, you should definitely go for this.
This chic color palette modern wall clock complements contemporary décor like no other. It's funky yet classy appearance imparts the look and feel of a nude eyeshadow palette. The juxtaposition of mute colors make it one of the prettiest wall clocks which will instantly lighten up the space with it's aura. This can also be one of the best gifts for someone who is very uptown.
Mandala Designer Multi- Layer Clock
This mandala clock is a product of sheer craftsmanship. The intricate and delicate handcrafted layer is a proof to the artisan's creativity which should be duly acknowledged. If your home is filled with handcrafted goods and décor, this magnificent clock will only lift up the elegance and sophistication of it. You need not require hang more decorations in the presence of this premium wall clock.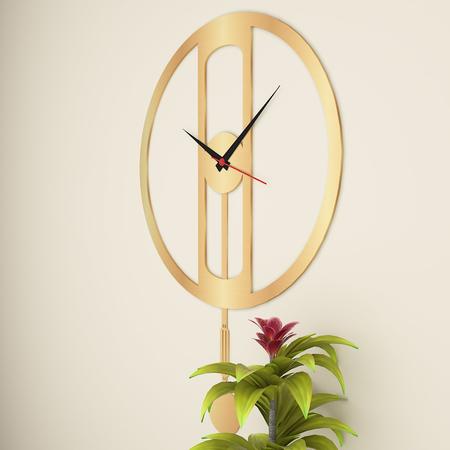 Vintage clocks never fail to attract onlookers with it's infectious charm. The clocks of the good old days with roman numbers are still considered the classiest of all. This wooden vintage pendulum clock is a blend of modern and vintage theme. It is made of a laser cut 7 mm thick piece of MDF wood, therefore, you need not have to worry about it's quality and durability. It can also be a great gifting option for someone who loves old school.
Roman Number Decorative Wall Clock
This is that minimalist vintage clock which holds a distinct sophistication. For the ones who don't want to be flashy with their interior, it's for you. The thick MDF texture imparts a classy appearance and the size is large enough to accentuate your walls. This also constitutes one of the best corporate gifts because of it's simplicity and class.
Blue Valley Big Wall Clock
This modern wall clock is for the lovers of valleys and the mystical nature. As evident from the picture, it has a very contemporary and playful touch. The layers of blue make it vibrant in appearance. It blends well with modern décor that has a quirky outlook.
Clock With Gear Big Pendulum Wall Clock
This amazing pendulum wall clock is made of birch wood finished with high quality paint which suits the best in living rooms. The exquisite design of gears makes this pendulum clock stand out from the rest. The premium design and quality makes it one of the rarest pendulum clocks you can find.
This is a quintessential minimal clock which comes in two layers of wood and metal. This makes it very eccentric in shape and style. No numbering is done to this clock and therefore it looks even more interesting. It also makes for a great corporate gift.
Conclusion
Get these amazing wall clocks only at Wallmantra where we only cater to curated wall clocks. You get the best one according to your choice which suits your décor well. From wooden to metal wall clocks, we got a plethora of designs to cater to. Get in touch with Wallmantra today to get these pieces in exciting deals and offers.